At Zoe Pook Jewellery, we're set for an exciting and productive year, with so much going on in-store, online and with our in-person appointments.
If you haven't been in touch with us for a while, here's a roundup of what we will be up to in 2023:
South Coast + Sydney: You'll find us in two locations
If it has really been a while since we heard from each other, you may not be aware that as well as having a workshop in Sydney where we host private consultations, ZPJ now has a store in Cobargo on the NSW South Coast.
I relocated to this little town with my family before the pandemic and now split my time between the two locations. Sydney clients can meet with me in the CBD, while south coast locals and visitors to the area can make an appointment or drop by Shop 2, Cobargo Innovation Hub, 48 Princes Hwy, Cobargo, to browse the ready-to-wear collection.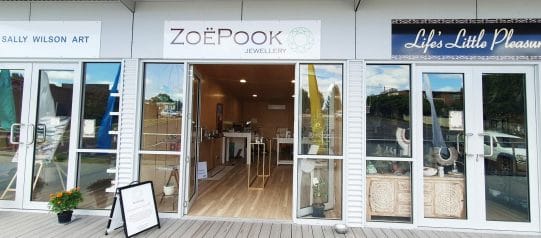 And of course we have a virtual location as well. You'll find most of our pieces as well as a number of gems on the website.
Don't forget – our Sydney location isn't a store! When you drop in you will meet with a designer and get to see a little bit of what goes on behind the scenes.
Upcoming collections
I have been enjoying creating new collections so much. One of my favourites at the moment is our range of chameleon dangly earrings and pendants. We're adding new chameleons frequently and each set has a different combination of gemstones.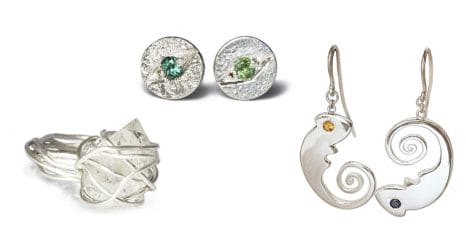 As you might know, I LOVE using unique and underrated gems. I've been making lots of one-off pieces using amazing rose cut tourmalines, Herkimer diamonds, amazonite and dumortierite. These pieces are all available to try on in the Cobargo store or to purchase online.
We also have rings from our beautiful Headdress collection, which can be ordered in your preferred gold colour and gem type. Earrings, engagement rings, pendants and limited edition pieces are also available in-store and online.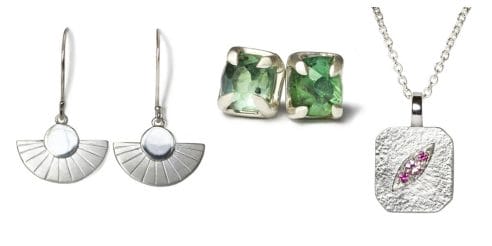 Custom-made jewellery
The team and I can meet with you online or in person to design and create a one-of-a-kind engagement ring, wedding ring, necklace or pair of earrings. It's a really exciting process, and we love turning people's ideas into reality.
The process includes a consultation as well as designs for you to sign off on before we go into production. There really is nothing like a custom piece of jewellery with its own story to make an engagement or occasion special.
Follow us on social
Keep an eye on the Instagram and Facebook pages to see what's on offer and be inspired by clients who have commissioned bespoke pieces. You'll also be able to take some behind-the-scenes looks at our store and what we have been up to.
Ethical, fair trade jewellery
In 2023, Zoe Pook Jewellery will continue to be a source of Fairmined and Fairtrade Certified Gold, as well as ethically sourced gemstones. When you make a purchase, you can rest assured that everyone in the production chain, from miners to suppliers to technicians has been ethically paid for their work.
The reality of unethical metals is quite startling. You can read more about it here: Our ethics
Want to propose in 2023?
Are you ready to pop the question in 2023? Now's the time to contact a jewellery designer in Sydney or on the south coast.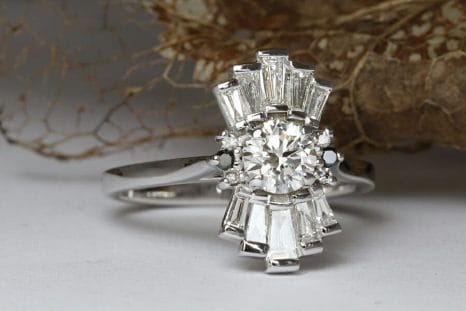 At ZPJ, we can design a bespoke engagement ring that beautifully reflects your partner and your relationship. The process is really enjoyable and I look forward to sharing ideas and concepts with you.
It's going to be a big year! Appointments are booking fast so reach out today for some initial discussions with a jeweller based in Sydney and on the NSW south coast.