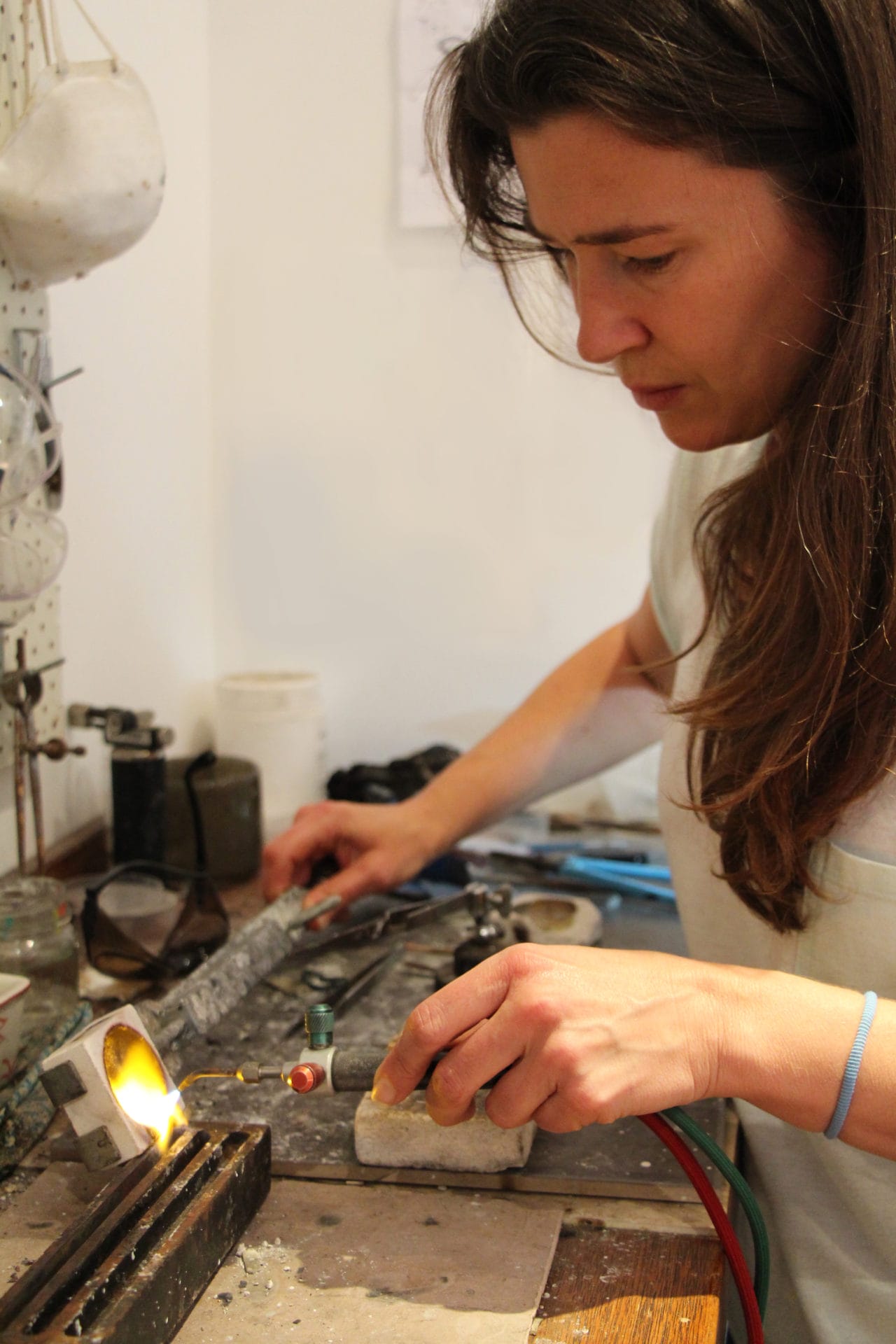 About Zoë
With a lifelong passion for craftsmanship and a fascination with the longstanding role jewellery plays in our identity and culture, Zoë trained for two years at the Sir John Cass Department of Art and Design at London Metropolitan University. During her training, she was honoured as the recipient of a Goldsmiths' Company Design Award and received a merit award from The British Jewellers' Association.
As a classically trained jeweller, attention to detail is first and foremost for Zoë. She uses traditional tools alongside modern techniques to create beautiful, durable pieces.
For Zoë, working closely with clients throughout the design process allows her to create pieces that are truly personal to the individual who will be wearing them.
Now managing a small team of talented jewellers, Zoë divides her time between her Sydney-based studio and the NSW South Coast.
About Zoë Pook Jewellery
Established in 2006, Zoë Pook Jewellery specialises in creating bespoke engagement rings, wedding bands, signet rings and other accessories.
Our customers come to us looking for a one of a kind piece to declare their love, mark an occasion or simply treat themselves to something uniquely special.
Why Fairtrade / Fairmined?
During her training, Zoë first came to hear about unethical, unsafe mining practices in developing nations in Africa and South America.
Determined to make a difference, Zoë was motivated to become Australia's first licensed supplier of both Fairmined and Fairtrade Certified Gold, a certification which guarantees the gold she sources has been mined and sold according to fair and ethical standards.
The gold and gemstones in the ring or unique piece of jewellery you purchase will go towards providing a fair income for the person who sources it.
                                           The ZPJ Team!
Claire – Senior Jeweller extraordinaire and our resident comedian.
Zoe – Big Boss Lady, Master Jeweller and Director of all things Zoe Pook Jewellery. Not to mention a pretty all round fab lady and boss!
Mia – Jeweller and purveyor of much youthful exuberance to our studio.
Emma – Studio Manager, keeping the website, socials and marketing looking schmick, taker of pretty photos and some whip cracking to get your jewellery out on time.